Friday, 14 February 2020 - 6:00pm

to

Sunday, 16 February 2020 - 3:00pm
Relationship workshop 2020

Everyone in our lives is in some way holding up a mirror to our beliefs. This is especially true of our significant others, close friends and coworkers, and the reason why our closest relationships are sometimes the most challenging.

In close relationships, a dynamic is in effect that people are often unaware of: the other person is in our lives to reflect who we are, what we believe, and how we manifest love. We are often attracted to people because we have similar issues that need to be resolved. These challenges may appear to come from a lack of love, when in fact, they can come from the place of the deepest love.
Intimate relationships have a special significance in our personal growth and we may find ourselves repeating patterns or attracting the same kinds of people. These relationships may play out in similar ways, despite our best efforts. We may start finding fault with our friends or partners, or feel hurt by their behavior. We may get upset and tell them to change.
The truth is, what usually frustrates us about other people is the very thing that we don't like and want to change about ourselves. Until we recognize this, and work on ourselves first, we too may have a problem being truly compassionate and understanding, and finding lasting solutions to our relationship issues.
This workshop will assist you in getting to your body memory to understand the buttons the specific person is pushing in you, whether this is your significant other, your child or your parent. You will be able to see the underlying belief or coping mechanism, and then transform it according to your current understanding.
It will be the most beneficial if you will come to the workshop with this person because then you will be able to see the mirroring effect the best. Also the other person will be able to see their part in it.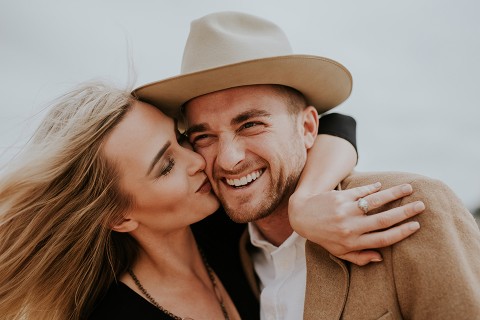 Creation is defined as the act or sequence of bringing something into existence, from concept to the physical manifestation. From start to finish there are 10 phases in the Spectrum of Creation process. Anything we create must go through these 10 phases, in this order, to be sustainable and thrive long-term. Nine are unique and the tenth is the culmination and integration of the previous nine. Each stage requires specific know-how to invoke its particular wisdom, and each has an important lesson to teach us.
For anyone looking to take their relationship to new heights or attract love that is aligned with their core values and life goals. During this 10-week series of Relationship Development Workshops, we will guide you through the Spectrum of Creation process, to help you define and manifest the relationship you dream of.
Throughout this course, you will use meditation and a series of guided exercises to identify and release stored limiting beliefs, re-look at past relationships and determine what re-occurring challenges or difficulties these beliefs may have caused. With a new clarity and coming from your authentic self, you will define you core values, identify key life goals and set the vision for the relationship you truly aspire to. Based on the idea of the laws of attraction, you will learn to hold the vibration of your authentic self and thus attract the love you desire that resonates at the same frequency.
Those in existing relationships will benefit by defining their shared goals and visions, learning to effectively communicate their needs and come together co-create the relationship of their dreams.
Workshop 1 | The Seed: Defining Intention and Vision
In this first phase, you will set your intention for the kind of relationship you are looking for, define your core values, and decide what you are willing to commit to. Drawing from your own needs and reflecting on the relationships that have inspired you, you will start to define the relationship you desire. Through meditation, and learning to intuitively listen to your body's responses, you will begin to gauge what feels right to you and what path you should take that aligns with your goals and values.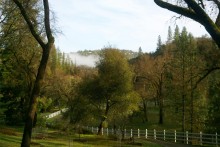 Located in Gold country, at the beautiful foothills of Sierra Nevada, our home base creates a safe space of peace and serenity.
I founded the School of Creation because I wanted to offer an effective way of combining spiritual teachings, with internal intuitive guidance, and a practical creation process to empower people to transform limiting beliefs and become the conscious creators of their lives.